Zeni Geva & KK Null with Damian Catera
Live at the Knitting Factory NYC
Saturday August 11, 2001 @ 9 pm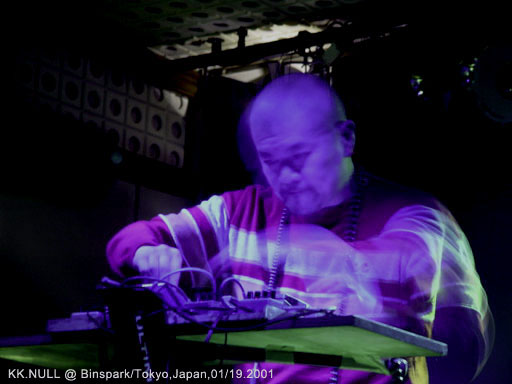 Damian Catera will perform a collaborative piece with Japanese sound artist KK Null to open up for Null's legendary group Zeni Geva on the first night of their August 2001 US tour.

Null and Zeni Geva will be on tour in the US for the first time in several years to promote their new album 10,000 LIGHT YEARS on Neurot Recordings .

Zeni Geva has been active since the mid 1980's always challenging their audience with their very intricate take on heavy rock.

Null and Catera first performed together during their 1999 US tour which consisted of several collaborations including a live broadcast on Chicago's WLUW. This performance will celebrate the release of their new CD FREAKOUT MODULATION on the Harsh House label.
This performance will probably be broadcast on the internet.
For More Info go to the Knitting Factory website.