COMING IN MAY 2002
DAMIAN CATERA: deCOMPOSITION 1>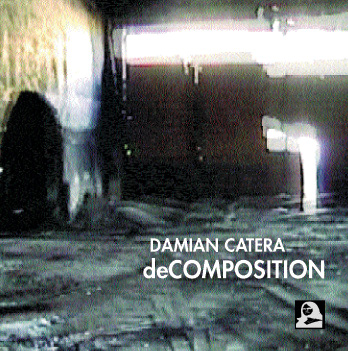 deCOMPOSITION , Damian Catera's second solo effort is a collection of live recordings from his December 2001 European Tour.

LINER NOTES

"deCOMPOSITION is a process of sonic attrition where sounds are sampled and broken down. New sounds emerge from the destruction which is chaotic and probabilistic.

In the deCompositional process, improvised guitar and live radio are sampled into my computer and manipulated with software that I wrote in the MAX/MSP programming environment. The results are a constantly changing soundscape where the sampled sounds are cut up , randomly rearranged and spatially altered.

This is a music of the moment which is generated and experienced in real time. I do not bring any sounds with me, only processes. Space and location are integral elements to these site specific pieces."

These pieces are from performances in Prague, CZ, Wroclaw, Pl and Rostock, GER.